TRAINING COURSES FOR SAILING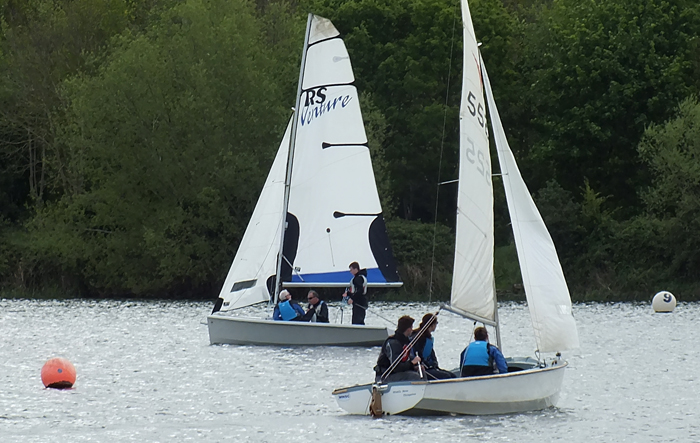 The club offers a variety of sailing courses for adult, junior and prospective members, whether newcomers to the sport with no previous experience, or those wishing to improve their performance after learning the basics.
RYA SAIL TRAINING COURSES
We will be running a number of courses which will focus on all sailing abilities. These are run over two consecutive Saturdays between 09:00 – 17.00. There are two sailing schemes which we utilise. These are the RYA Youth Sailing Scheme and the RYA National Sailing Scheme. Full details of the course content is available on the RYA website. A list of the proposed courses are below, additional courses may be added to the training calendar focusing on advanced sailing modules.

**Courses will run based on uptake and are available to members and also non-members**
RYA Youth Sailing Scheme

Stage 1 and 2- Start Sailing –

May 12 + 19, June 23 + 30, August 11 + 18

Stage 3 – Basic Skills (Single Hander)

April 21 + 28, July 7 + 14, September 8 + 15

Stage 4 – Basic Skills (Double Hander)

July 7 +14

RYA National Sailing Scheme

Level 1- Start Sailing –

May 12 + 19, June 23 + 30, August 11 + 18

Level 2 – Basic Skills

May 12 + 19, June 23 + 30, August 11 + 18

Level 3 – Better Sailing

September 8 + 15
IMPROVING YOUR SAILING
For those members who have attended a training course, to improve your skills we are normally able to lend you club owned boats to practice in, for your first year. These boats may only be used with the prior knowledge of a member of the training committee, and will only be available if not being used for training purposes.
To attend all of the above courses you must be at least 8 years old and be able to swim 50 metres in light clothing. All RYA courses are chargeable, contact the Training Secretary for further information.
_________________________________________________________________
Any questions? Contact:
Rear Commodore Training - Alex Dodds - 07510935597 - alexcdodds@gmail.com
Training Secretary- Claire Corbett- 07871605574 - training@middlenenesc.co.uk