MNSC provisional Sailing Calendar 2021

The government Corona website
_________________________________________________________________________________________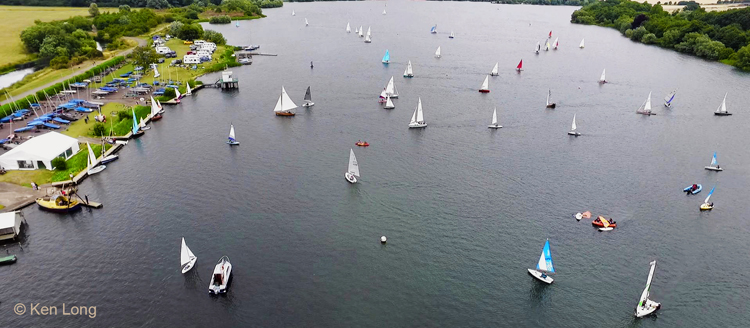 Parade of Sail at the 70th Anniversary Event in July 2017
Please note:
Pictures of various MNSC events are on the Facebook page and even more in the closed Facebook Group, and if you don't have FB, contact Wilf for a link to our Dropbox archive if you would like to see these photos and some short videos.
____________________________________________________



Find us on Facebook or Twitter
Slideshow on Facebook


This is Middle Nene Sailing Club at Thrapston Sailing Lake.
For canal/river boating please contact our friends at
Middle Nene Cruising Club
at Titchmarsh Mill.
Blue-green algae - avoid contact with the lake water
Bloom and scum forming blue-green algae can produce toxins. These are normal occurrences in nature but can be harmful to some wild animals and most domestic pets. In humans, they have been known to cause rashes after skin contact and illnesses if swallowed. Not all blue-green algae blooms and scums are toxic, but you can't tell just by looking at them, so it's best to assume they are.
People (and pets), therefore should not come into contact with lake water to protect their health.